WELCOME to the the home of Dave Campbell's Books.  This is a repository of the best literary works by Dave Campbell.  We hope you find all the help you need, right here.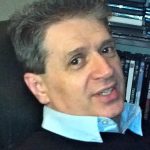 A Little About Dave:
Dave Campbell is an accomplished author, bringing you spiritual guidance and self-help literature.  From deep inner reflections to whimsical children's stories and stage plays, Dave has filled a wide scope of works with impacting communication.  In his writing you will find colorful humor along with serious self-tasks.  Some of the works here are not for the timid or lazy; there is serious self-help and spiritual digging in many of the chapters.  If you go in with determination and you will come out with a new frame of mind.